IN WHAT FORMAT SHOULD I SEND MY IMAGE?
DO YOU DESIGN OR RESIZE MY IMAGES?
Respecting the design and service providers in the creative processes, we process the incoming images as they are. We do not design or resize the submitted images. Our expert service is oriented in the field of animation.
WHAT SIZE SHOULD MY IMAGES BE?
It should be in the video dimensions you requested.
Here are some examples below:
MOST COMMON USING DIMENSIONS
HORIZONTAL VIDEO
16:9 DIMENSION:
1920 X 1080 px
VERTICAL VIDEO
9:16 DIMENSION:
1080 X 1920 px
SQUARE VIDEO
1:1 DIMENSION:
1200 X 1200 px
VERTICAL VIDEO
4:5 DIMENSION:
1080 X 1350 px

WHAT WILL BE THE DURATION OF MY VIDEO?
By default, the standard video length will be a maximum of 15 seconds. However, we take custom requests for an extended video duration and process them accordingly.

CAN I REQUEST REVISIONS AFTER THE VIDEO IS PROCESSED?
Of course. Any revision requests for animations on the videos we delivered are more than welcome. All technically appropriate animation revisions are carried out quickly.
WHAT FORMATS CAN I GET MY VIDEO IN?
By default, we provide videos in MP4. But we can also export the videos to other formats and deliver them if you have a special request.


CAN I REQUEST AUDIO OR MUSIC ADDED TO MY VIDEO?
Sure. Any audio or music file which you send us can be added to your video.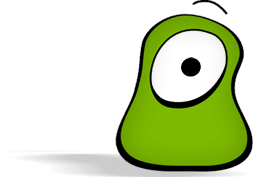 THANK YOU :)
hope we were able to HELP.